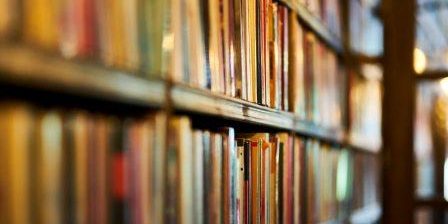 Welcome to an update from Liz and our favourite local book club!
Our last meeting took place at the Airfield Tavern due to a schools' career fair taking place at our usual haunt at Westlands. We enjoyed our new sitting area in the window but will return to Westlands next time.
The two books chosen to read and share this month were enjoyed and both generated discussion and opinions. I loved them both for different reasons but really enjoyed the choices, so thank you to this vibrant book group for bringing these titles to our attention.
'The Paris Apartment' by Lucy Foley
We enjoyed the style of writing. Each character seeing events from their eyes differing from another who was there at the time – or, were they – in this puzzling Parisienne apartment? The mystery felt contrived at the beginning with short sentences building improbable tension, but as the story unfolded, every sentence counted. The character admired the most was the Concierge, so we now wonder whether new readers will agree? The chronology of events as seen through the eyes of the characters didn't seem to hang together some readers thought, whereas others 'just couldn't put the book down'! Yes, we all agreed, we would recommend this as a really good read.
Lucy Foley has also written 'The Hunting Party', and some of the book group will definitely be reading that one as well.
'Island Song' by Madeleine Bunting
'A WWII story set in Guernsey' does not seem adequate in describing and recommending this book. Each of us were intrigued by the characters and the many directions that the relationships could take. In wartime, bitterness and venom emerge as people have to compromise and cooperate. We definitely saw vengeance delivered! The setting for this story felt very true and believable, with the twists and turns caused by people, who will always seem unpredictable, in such terrible circumstances.
The general consensus was that this book was truly excellent. The situations were well written, the hardships revealed, with the characters strong and well defined. The ending gave us much to discuss but enlightenment after slight misunderstandings whilst reading, showed this to be a clever conclusion. We would highly recommend this book.
Other Recommendations
There was also time for a general discussion about books and to mention the other titles we've read during the past month.
Barbara Kingsolver, who wrote several books including 'Unsheltered', 'Prodigal Summer' and 'Flight Behaviour' among others, had said in an interview that her 'go to authors' are:
Maggie O'Farrell
Amor Towles
Margot Livesey
Russell Banks
Richard Powers
Louise Erdrich
We agreed that several of these were also popular with the group.
One of our readers was enjoying 'Miss Benson's Beetle' by Rachel Joyce. We agreed that anything that Rachel Joyce wrote was memorable and absorbing. Her latest book, the third aspect of the Harold Fry trilogy, 'Maureen Fry and the Angel of the North' is now on our reading lists.
Another reader was enjoying two biographies; Sheila Hancock had recently talked at the Yeovil Literary Festival and her book was engrossing. The other one was on Edward Jenner who formalised vaccination.
'Wahala' by Nickki May was also recommended as an interesting read about friends who were influenced by a false friend. You never know when you will meet one! Another good choice.
We also discussed re-reading books that we have enjoyed. I have just re-read the first in the series with Captain Sam Wyndham and his assistant 'Surrender-Not' Banerjee on crime solving in 1920s India, written by Abir Mukherjee. I have all five in this series and highly recommend them as we see Indian history unfold.
Next Month
Next month, we have chosen:
We're all strong supporters of libraries and will be learning about how books were delivered by horseback in 1930s America!
Two more exciting reads ahead, so…
Enjoy your reading!
Next Meeting
We meet on the second Tuesday of every month at 12 noon in the Lounge of the Westlands Entertainment Venue. We look forward to seeing you on Tuesday 13th December!