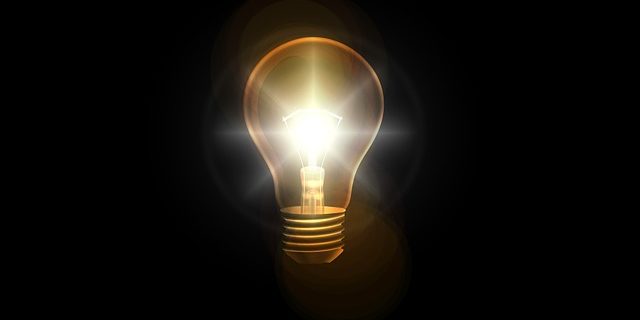 Congratulations to the winners of the YCAA and Western Gazette Mini-Saga writing competition!
Our 2022 competition has proved to be very popular among the writers in our area. We had a high standard of creative writing in our entries of mini-sagas with the theme of DUTY. This demanding but hugely enjoyable writing competition requires creativity. Anyone who writes a mini-saga with up to 17 words for the title, followed by exactly 50 words for the story, is an extraordinary writer.
The YCAA judged the entries just before Christmas. You'll see by the eight Mini-Sagas below how hard it was to select the three winners who will each receive a £20 Waterstones' book token. These prizes are another rewarding way the YCAA uses its funding for the arts in our community.
Judging is anonymous and it is fun as who knows what the post bag will reveal? Read the three winning Mini-Sagas followed by the five runner-up entries. Settle down with a warming drink, or over your relaxing breakfast, for a good read…
The Winning Stories
In no particular order (those very familiar words!), as they are all winners. We saw new entrants and some well-known to us as each year you all await the theme of our competition to be announced. See what you think. The word to look for is DUTY.
We will start with one by Ruth Hall, a name we recognised as Ruth is a worthy previous winner and she is a member of the Yeovil Creative Writers group. She has mastered the secret of writing a good Mini-Saga…
A Dutiful Daughter Sets Off Late for Life
She spent her life in filial duty, not marrying, to stay at home for her ailing, demanding mother. It was her duty she thought in despondent moments. She was fifty-nine when her mother died. Was it too late? She dyed her hair and booked a cruise. Better late than never.
******
Our next winner is a brilliant writer; also, a member of the Yeovil Creative Writers' group. Bob Shepherd is a regular entrant who definitely entertains the judges.
'As a Captain, it is your duty to shoot Lionel, even though he is your best friend.'
This I could not deny. Lionel had disobeyed orders and as a result he put the rest of the squad in utter danger. Such actions have to be addressed. I had no choice. I lifted my weapon, took aim to his heart, and fired the paintball pellet straight at him.
******
Marie-Louise Green – another member of Yeovil Creative Writers – once again took the judges down a recent memory lane as they read her mini-saga.
The Port Official lifted the package from my bag. 'There's Duty to be paid on this, sorry!
I had hoped to get it through Customs without it being found. I knew it was a criminal offence. but I'd taken a chance. Now the Duty would have to be paid. I just hoped that would be the end of it. Before Brexit, it would have been Duty Free.
******
All the above entries have won a £20 book token which I'm sure they will enjoy spending in Waterstones. Each of them is an excellent writer, but, as the saying goes, there is more…
Runners Up
Our runner-up Mini-Sagas were equally impressive but, as in all competitions, a line is drawn when the prizes are used up. These five writers can be proud of their achievement. I hope you enjoy our next five entries as much as the YCAA judges.
Jackie Gingell wrote of a promising life in a new arrangement.
Loving her husband, Emily was determined to become a dutiful Stepmother to his young daughter Hannah.
Stepmother came with no job description. Emily stepped back when required, stepped up if needed and stepped in where necessary. Fond of her stepdaughter, Emily grew proud of the young woman Hannah became and the part she had played in her life. Duty had segued into love. Job well done!
*******
Julia O'Dowd looks at a modern dilemma from a different point of view.
It was the worst possible time of year for them to strike.
He just had to get the parcels delivered. His wife entered shaking snow from her hair. "They snorted when I mentioned 'duty', but they're considering your latest offer."
There was a knock at the door. It was Blitzen.
'We accept your offer of extra carrots. Tell Santa to get ready.'
******
Ruth Hall who is also a winner this year. Ruth entered several and there are two of them as runners-up. She wrote…
Christmas Day in the Care Home
Sara was on duty, resentful that she couldn't be home. The residents seated around the tree, leathery cheeks rosy with excitement, were back in their childhoods as they unwrapped presents. 'Oh', cried little Miss White, 'I'm so happy!' Perhaps after all it meant more to be here than there.
******
Another of Ruth's entries shows duty is part of everyday life.
An Officer Learns the Hard Way
He took his civic duties seriously, obeyed the laws, paid his taxes, voted when required, a model citizen. At home, he shirked his parental duties and cheated on his wife. He paid the price eventually, caught drinking on duty. He lost his job and discovered the true meaning of duty.
******
Our final runner-up but remember these are in no particular order as they are all excellent Mini-Sagas, is by poet and creative writer Peter Ludgate.
As Duty so inflates the price, with taxes saved, my glass of wine tastes twice as nice.
After trips we make abroad, we're all allowed, when homeward bound, Duty Free for you and me. Those drinks and fags in garish bags, the unknown brands exchanging hands. It's meant for Mum. It's for my Gran. With presents served, then duty's done, and taxes swerved. It's all good fun.
******
The YCAA would like to thank the Western Gazette for this chance to challenge its readers, and to all of you who entered. Looking at where our writers live shows what a wide circulation area our Western Gazette covers. There were entries that made us smile, admire, remember good times, and understand the true meaning of DUTY. The YCAA congratulates every entrant on the extremely high standard this year. If you did not win then keep writing and have fun with words.
The above was also published in the Western Gazette of Thursday 06/01/2023.