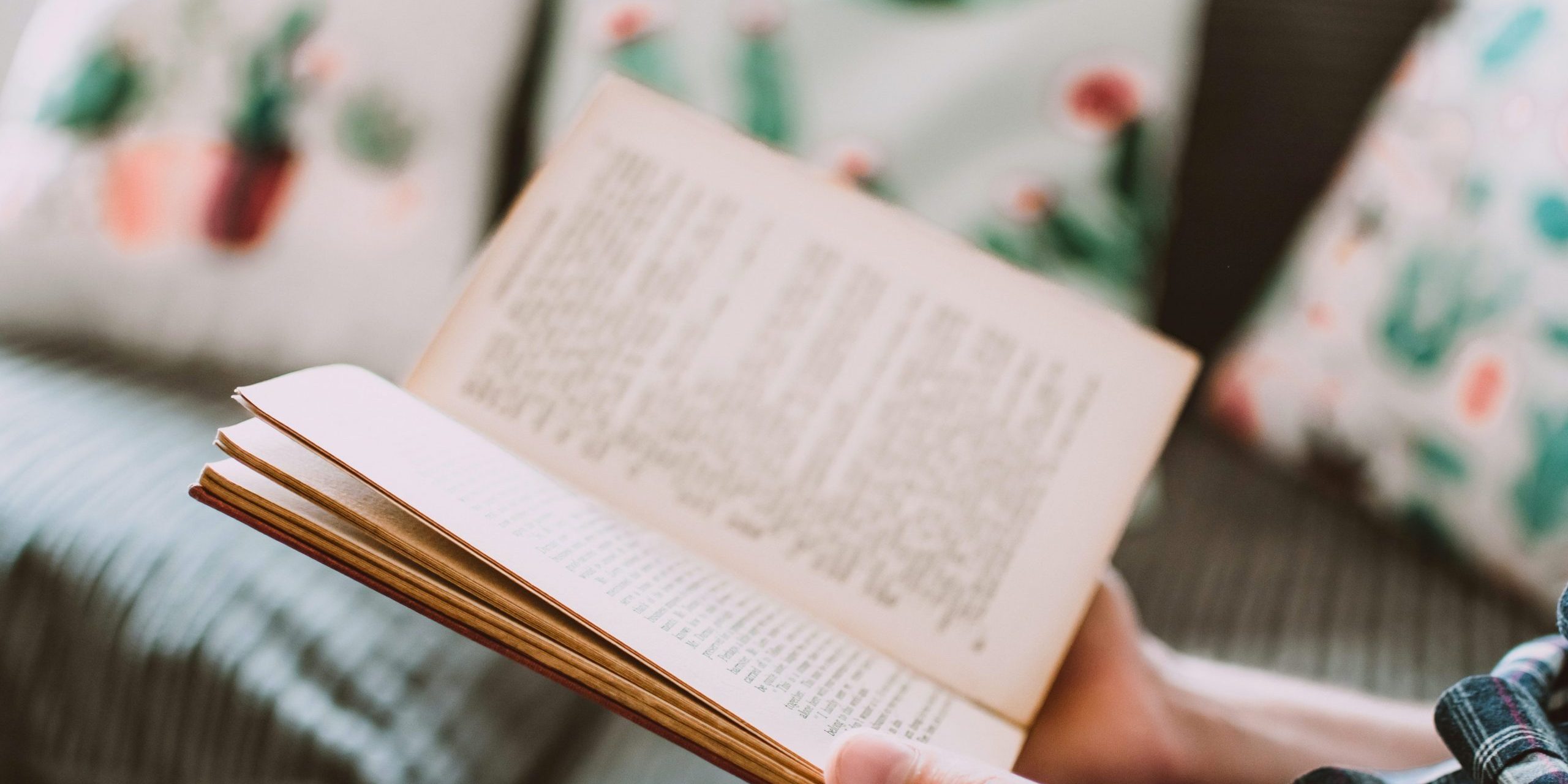 Welcome to the new year update from Liz and the YCAA Book Club!
The beginning of a New Year is best enjoyed by opening a new book. We all talked about the books we were given by each other in our Secret Santa or others we had read during that quiet time between Christmas and New Year.
Secret Santa Surprises
Mine was an intriguing 'who done it' written in the Golden Age of literature by Mavis Doriel Hay, 'The Santa Klaus Murder'. It was a definite page-turner as the puzzling plot takes place over the Christmas holidays in a large manor house with all the family attending. A murder takes place on Christmas afternoon. This is a classic crime novel with chapters written by individuals who were there either as a family member or the investigation team. Who saw what leaves the reader guessing! Living in Yeovil, I found the names adopted for the characters were many places in our close area. What an ingenious way of choosing names for your imagined characters. I thoroughly enjoyed this crime novel and it was passed on in the group. I googled Mavis Doriel Hay as I so enjoyed her style of writing as it immediately placed the reader in the mid-1930s. She wrote two more crime novels so these can be enjoyed in the future. Excellent Secret Santa.
Siobhan gave us a full account of Jodie Picoult's book 'Small Great Things' which she hadn't quite finished, but her resumé had us all wanting to read this novel. The theme was not a palatable one, but the story was so interesting. This will be popular as a future read. It has been made into a film which will be worth watching.
Carol had a two-book bundle from Santa. She hadn't read any David Baldacci before and having read 'Redemption', the fifth in a series, she would have liked to start from book one as references were made that made her want to read them all. The second book of this American duo was by John Grisham, which she still has to read.
Chip had read over Christmas 'The Ghost' by Robert Harris; a harrowing story but an excellent thriller to read. The theme is ghost writers and a suspicious death. This book was highly recommended. He has also read Christopher Isherwood's 'Goodbye to Berlin', which the film 'Cabaret' was loosely based on and this was again commended as an excellent read.
Bob had as his Secret Santa 'The Good Liar' by Nicholas Searle. A good read with a few questions about the ages of the two main characters. He watched the film and he enjoyed that as well. A con man trying to outwit a lady he met on the internet. It makes you want to read and watch!
Carol read 'Lily' by Rose Tremaine. It was sitting on the top of a pile in our bookshop just asking to be bought as Rose Tremaine is a wonderful historical novelist. It was beautifully written as we would expect but it revealed a brutal history with poor Lily having to live through threatening times.
Mark read Chris Ewen's 'The Interview' and called it a page-turner that he couldn't put down! A thriller which kept him intrigued until the not altogether happy ending. He said he thought it brilliant.
Sandra emailed to say she read 'A Study in Murder' by Robert Ryan. It is a Dr Watson thriller. Not quite finished it but is enjoying it. She added "Say thank you to my Secret Santa". She also read 'We Begin at the End' by Chris Whitaker. It is a crime novel and kept her guessing until the end.
Jane read 'All the Broken Pieces' by John Boyne – a favourite author – which is a sequel to 'The Boy in the Striped Pyjamas'. Everything this author gives us in a gem. Jane also read Eric Newby's 'Love and War in the Appennines'. A true travelogue telling of how Eric was captured during WWII and escaped from an Italian prisoner of war camp. There is an eventual romance leading to their life time of travelling together. A third recommendation from Jane is 'The Foundling' by Michel Déon. An interesting collection of recommendations, although her Secret Santa did not appeal.
Our meeting was stimulating and fascinating with a continual flow of conversation on our New Year reads and recommendations.
Our Next Reads
We have selected two very different books for our January and early February reads.
The first is 'The Secret Diaries of Charles Ignatius Sancho' by Paterson Joseph. Paterson came to the Yeovil Literary Festival and just listening to his voice telling the passion and research behind this historical novel persuaded us that it is a significant read. Some of us may listen to the audible version.
Our second treat is Elif Shafak's 'The Island of Missing Trees'. Another thoughtful read waiting to be enjoyed.
Next Meeting
We next meet on Tuesday 14th February at 12 noon in the Westland Entertainment Venue Lounge. New readers are welcome as we all know how much we enjoy a good book.