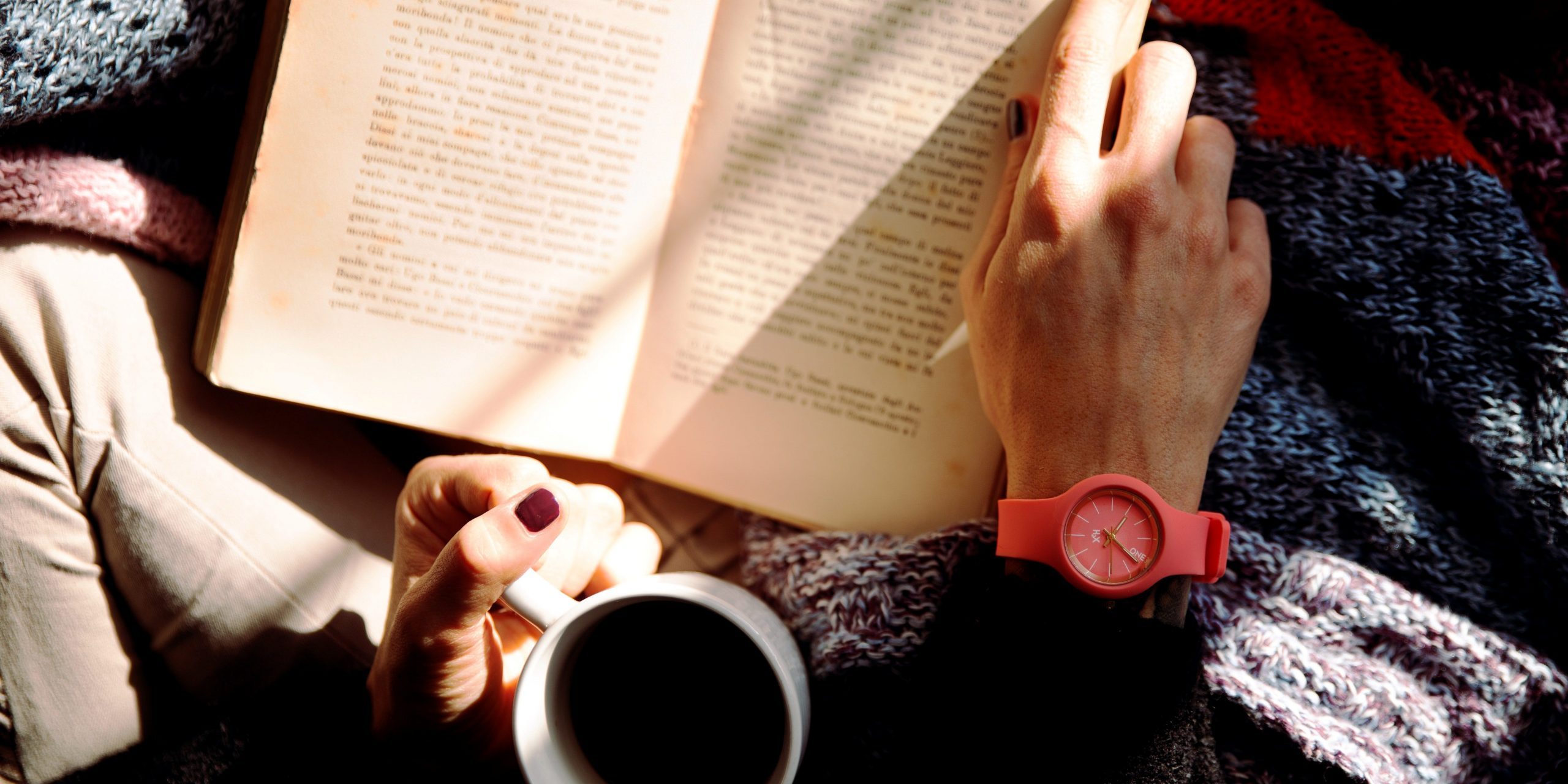 Welcome to Liz's December update from the YCAA Book Club.
It's not every month of the year that snow stops our readers attending, but Exmoor remained snuggled under about four inches of the white stuff. Two of our other readers were unable to attend for pre-Christmas reasons but all of them enjoyed the books we chose to read for the December book group meeting.
'The Giver of Stars' by Jojo Moyes
This book had us discussing several aspects of the subject / theme while drawing comparisons with life today in Kentucky, and the plight of libraries in general. We decided it had a plausible plot with really well-defined characters without any of them appearing sugary. In fact, the central, ruthless character made us realise that deep-rooted opinions held at the time of its setting – 1939 to 1940 – are still prevalent today, if we are to believe the news bulletins.
Another questionable point was the relationship between father and son. The lives of the women who made the mobile library happen at the behest of First Lady, Eleanor Roosevelt, were rewarding as well as demanding on them and their horses. The impact that books had on the women who lived in remote mountain areas was so important and revelatory for many.
It was decided that even reading this book for a second time made it an extremely readable and enjoyable novel. A comment shared was that we hadn't read any of Jojo Moyes books before as we thought they would be of a certain type, but this book changed our thinking and we will certainly read another by this outstanding author.
The subject of mobile libraries was discussed and the plight of libraries in general. A demise we abhor as this should be a fundamental right for everyone – access to the written word – free of charge. The fact that now defunct telephone boxes have been turned into lending libraries was applauded.
'Beloved' by Toni Morrison
It was a general opinion that this was a challenging read. None of us was comfortable with the abhorrent history that we were enlightened about; huge regret and sorry that it ever happened. Personally, I cannot understand how one human being can inflict such terror and abuse on another human being. All of us felt sorrow but at the same time overwhelming pride that this excellent book by Toni Morrison also shows how far the human race, no matter what colour skin we have, has ventured and that every person can achieve their best. Some of us did not enjoy reading such horror and wondered about the ghost as part of the characters, so it was not a comfortable read but definitely a book worth studying. We all learned such a lot. I saw Toni Morrison talk at the Hay Festival a few years ago and it was unforgettable. A remarkable woman and writer.
Recommendations, Secret Santa Books and Next Meeting
We had our usual chat about books we had read, enjoyed and would recommend. One of which was 'Sixteen Horses' by Greg Buchanan. Another, which we will be reading at our February meeting, is 'The Secret Diaries of Charles Ignatius Sancho' by Paterson Joseph.
We also celebrated the season by adding a Secret Santa book to the pile on the table. We buy from charity shops books in excellent condition or else raid our bookshelves for something we have enjoyed in the past. Some Christmas wrapping paper and maybe a bow enrobes these treasured pages and before we depart for the festive season, we pick a book to pop under our Christmas trees.
Have a wonderful Christmas, full of good books and good friends.  We meet again in Westlands Lounge at 12 noon on Tuesday 10th January.  We will be discussing those Secret Santas and any new books that arrived on the big day.
HAPPY NEW YEAR for 2023!