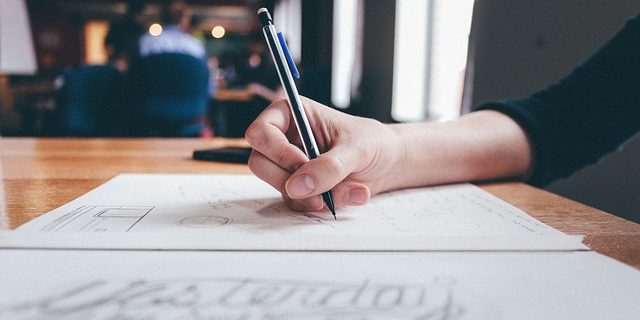 'HOPE' was the theme for our most recent mini-saga writing competition, and it was filled with hope which comes into our lives in so many guises. What we hope for isn't necessarily what transpires, but in many ways, it leads us onwards.
We had a tremendous response to this writing competition, which is always an indicator that good writers are there waiting for the opportunity to share their work. 'Hope' was woven into a tiny story of exactly 50 words, with another 17 words for the title. Quite an achievement as you will see from the winning stories below. It's challenging but so rewarding when successful. The three winners each received a £20 Waterstones book token. These prizes are another rewarding way the YCAA uses its funding by supporting the arts in our community.
The entries gave the judges a fun time, but it was difficult anonymously deciding the three winning Mini-Sagas followed by the five worthy runner-up entries. Here are our three winners followed by the five very close runners-up, in no particular order, as they are all winning authors. We saw new entrants and some well-known to us (as they enter each year) and we certainly see how far the Western Gazette readership stretches. Now you can judge. The word to look for is 'HOPE'. Settle down with a warming drink, or over your relaxing breakfast, for a good read…
The Winning Mini-Sagas
James Edmondson from Ilchester, found more hope than expected…
'My name is Les Hope – my schoolmates called me Hope-Les'
Couldn't get anything right, especially sports. Then Dad, digging for a garage next to our home in the foothills, struck into a spring of clean, constant fresh water. "Dad, we can sell it!" So, sucks to my school chums – we made a small fortune selling bottles of "Hope's Springs Eternal".
———–
Edna Carmichael from Yeovil found writing poetry inspired hope.
'Light and Lightening'
Hope is a smile
Instead of tears
Hope is courage
Instead of fears…
She often wrote poems when she was anxious. She noticed how low the sun was, casting long shadows, but how it illuminated everything. She picked up her pen again.
"Hope is the light
That lightens the load…"
———–
Jackie Gingell of Keinton Mandeville, is a master at writing mini-sagas as we can see again this year.
'In a relationship unspoken promises are best articulated if hope, trust and commitment are to be sustained.'
The weekend was going well until he tripped crossing Lovers' Bridge. She turned; he was on one knee – an engagement ring in his outstretched hand. Her hopes of a change in the status-quo had died years ago. She declined. He was ten years and a new younger lover too late.
Mini-Saga Runners Up
If you thought the prize-winners were good, you'll see by the brilliant runners-up how hard it is to judge…
Neil Walker of Sherborne saw a loving future full of Hope.
'When you were born prematurely, as fragile as a kitten, we knew what to call you.'
Tomorrow is Friday, and fifteen years later you are organising your school friends in a march across the city. While I am scared about climate change and fear the worst, you are convinced there is a brighter future. I smile. Thankful we chose to call you, our precious daughter, Hope.
—–
Jackie Gingell from Keinton Mandeville has given us another hopeful gem with,
'After several years a young woman makes her final attempt for a win in life's random lottery.'
This was not the first one Elspeth had purchased., She had receipts for countless others. She had never abandoned hope, but it had probably forsaken her – wishing, yearning and prayer already had. A dribble of wee on a wand of plastic, four minutes of waiting, desperately hoping. Pregnant at last!
——
Marie-Louise Green is currently our Western Gazette Best Local Writer after entering the 2020 Yeovil Literary Prize. Now we share despair and hope in her mini-saga.
'The gun shots could still be heard in the distance as the Rohingha ran for their lives.'
They knew if they could get across the Naf river, that was the border between the Bangladesh and Myannmar, they would be safe. They had considered leaving as others had done before them but now there was no alternative. It was their fervent hope that Bangladesh would offer them asylum.
———–
Bob Shepherd from Crewkerne is always among our winners with his writing; he is a master at delivering the last word!
'I could never claim to be the best-behaved toddler that my Mum has had to rear.'
Things didn't improve through my adolescent years. She had plenty to complain about. Bad school reports, staying out all hours pinching her booze and fags.
'I hope you have kids of your own that are just as badly behaved for you', she said.
'Don't forget,' I said, 'you'll be babysitting!'
————-
Ruth Hall from Barwick is secretary to The Yeovil Creative Writers and has stimulated our writing with challenges during the 'no public meetings' of 2020. She is a wonderful writer as you can see below.
'The Changing Name of Hope Cottage'
They moved to Hope Cottage in winter, not knowing what lay ahead: a sunny spring, empty skies but illness and death. Ellen was depressed. No baby came, 'Some Hope Cottage!' said Dave. 'No Hope Cottage,' sighed Ellen. Hope died. The snowdrops flowered again. Ellen conceived. 'New Hope Cottage', laughed Dave.
————
The YCAA would like to thank the Western Gazette for this opportunity to challenge its readers, and to all of you who entered. Looking at where our writers live shows what a wide circulation area our Western Gazette covers. As each entry needed an entry form from the paper, it showed circulation soared before Christmas. The YCAA congratulates every entrant on the extremely high standard again this year. If you did not win then keep writing and have fun juggling words. Our major annual writing competition, the international Yeovil Literary Prize, is now open.  Find out more at www.yeovilprize.co.uk.
A version of this post originally appeared in the Western Gazette newspaper in January 2021.