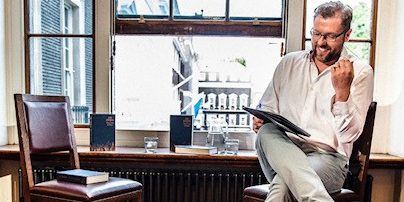 Next month, the YCAA Book Club will welcome special guest Damian Barr, author of 'You will be Safe Here'.
Damian Barr is an award-winning writer and broadcaster. His memoir 'Maggie & Me' was a BBC Radio 4 Book of the Week and Sunday Times Memoir of the Year, and won him Stonewall Writer of the Year. His debut novel, 'You Will Be Safe Here', was BBC Radio 4 Book at Bedtime and Book of the Year in the Observer, Irish Times and on NPR. Damian has hosted a variety of events, including the Man Booker Prize, IPG Awards, the PEN Quiz, and presented the live coverage of Cheltenham Literature Festival on Sky Arts. He has written columns for the Big Issue, High Life, The Guardian and hosts his celebrated Literary Salon at The Savoy and most recently online, and is presenter of The Big Scottish Book Club on BBC TV.
Damian has found time in his busy schedule to join the YCAA Book Club on Tuesday 12th January 2021 at midday to talk about his novel 'You Will Be Safe Here'.  The meeting will take place remotely via Zoom.
The YCAA Book Club is open to all YCAA members. To join us for this unique opportunity, contact Somerset Loves to Read via Facebook or Twitter. We look forward to seeing you there!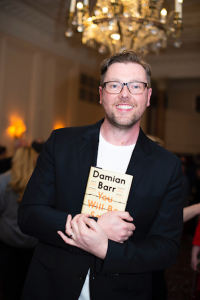 Author images courtesy of Daisy Honeybunn/Honeybunn Photography.